As someone who loves helping people live better lives via education, the last 25 years has been a wonderful journey. Our family office has invested in for-profit education companies resulting in two successful IPOs, as well as brand name high-quality education niches like the Jack Welch Management Institute and the Forbes Business School. These are terrific entities serving business leaders. We have also donated millions to non-profit organizations, especially those who use education to help lift people up.
We are especially proud of one particular GED program where people who are doing drugs on the streets or are homeless are now enrolled successfully completing their GEDs with a pathway to employment plus entry to a community college. That's what education is all about.
I am often asked about where I think the future will be going (especially from investors who are looking for the next opportunity). Here are some thoughts from my humble perspective:
Relationships are developing very rapidly between private sector business corporations–small, medium and large enterprises, philanthropic foundations, professional and economic associations, as well as other related organizations of the business community, philanthropists, business owners large and small, municipalities/community leaders, parents, families, employers, and governments large and small.
Most notably among many would be the UN Global Compact, of which organizations like UNESCO has played a catalytic role in developing an avenue for public-private partnerships on a global basis. I am seeing this at every level of the K through 20 supply line of education of all types.
There is nothing more entertaining than watching a 24‑year‑old young entrepreneur who is full of e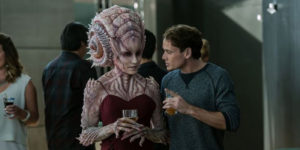 nthusiasm creating the next Facebook or Uber for education trying to sell his wares to a high school superintendent who has been in the saddle for 35 years. It reminds me of a scene from the latest Star Trek where different citizens from different galaxies are trying to communicate.
The clash between the upcoming entrepreneurial approaches to technology effusing efficiencies to create better outcomes with the traditional "sage-on-the-stage" model of education will continue to rage. My prediction is we will not see a complete transformation of the K through 20 system until this next generation moves into leadership positions. Yes, we will see bits and pieces here and there. But not the total transformation.
Recently, I was invited to a discussion about transforming the entire K through 20 system. They asked us to start with a blank sheet of paper. The highlights revolved around the elimination of the Department of Education as a centralized authority by transferring all of these specific powers to the State Department of Education commissions.
The proposal included a complete digitization of all curriculum, including lectures, to be made available and powered by adaptive learning on all mobile as well as desktop devices. All of this was based around adaptive technologies using      artificial intelligence with predictive analytics to create individualized learning plans for each student.
The transformation included beginning with measuring emotional tendencies with specific cognitive/analytical skills for each student…balancing the psychological with the skills in order to promote positive self-esteem toward a fulfilling purpose vocationally is the goal.
The pedagogy switched to completely a challenge-based project-based model of education, steering the majority of the model away from memorization. The three themes of current regional accreditation, Critical Thinking, Collaboration and Communication were all still the driving themes, but "repackaged" and powered by technology, allowing outcomes to be highly personalized. I do think the future of K through 20 education, as well as any corporate training, revolves around two major words: Mobile-First and Adaptive Learning.
In the chaos that ensued over the demise of for-profit higher education, new models are emerging that seem to be acceptable to all parties involved in education. These are what I have referred to for 20 years as Public-Private Partnerships. One critic of for-profit education recently told me, "As long as there is a big wall between academic integrity and making money I can support the new models."
This has been my feeling from day one when I was faced with trying to help save a small struggling Christian university called Grand Canyon University. The original plan was to have a Public-Private Partnership. Not unlike what looks like 2U (TWOU) or Pearson Embanet today. The problem was we could not find charitable donors who would believe in the model. We could not find financial investors who believed in the model, because financial investors–and to some extent charitable donors–have a "herd mentality." Our only option to save this wonderful little school, which had been a backbone of the Phoenix community for approximately 70 years, was to do a "lookalike" of the exploding University of Phoenix online. Thank God it worked.
It's interesting to note that the day I signed the agreement with the wonderful Board of Directors of Grand Canyon University, its value was minus $40 million and the University of Phoenix Online was $17 billion. Boy have things changed in 10 years or so!
Back to the models: I predict we will begin to see more and more Public-Private Partnerships between non-profit institutions and various for-profit entities whereby investors can receive a reasonable return on investment. Today's millennials want to invest smaller amounts of money in for-profit entities that will give them a return on investment not only in cash, but in purpose for mankind. This is a very important shift in the investment community.
Millennials do not want to meet with their broker. Millennials do not want to invest solely based on a cash return. Millennials want to do it themselves online. Millennials don't want to place huge risk bets when investing. Given the opportunity, they would rather take $10,000 and make $1,000 investments across ten entities. Equally as important as getting a return on investment is the company they are investing in doing something to help mankind. These points will be a major shift in the investment community. These are points that will help influence the future of the Public-Private Partnerships in education. Especially the new crowd-funding platforms
Will the elections make a difference? Yes. America is facing a decision between centralized government or states' power. I cannot predict which way it will go. I can only tell you that as I Uber my way around southern California, most of the Uber drivers like the idea of their state being in control. Not sure what demographic the average Uber driver represents, but I've had them as young as 23 who are struggling to become rock stars and as old as 73 who were bored playing golf. My sizable gut tells me that people prefer more localization when it comes to big issues like education and government, but that has not been the trend over the last 20 years.
The explosion of the home school market as well as the charter school market K through 12 might be a good indication of where higher education could be heading. We are seeing pockets of home schoolers and charter school operators banding together using technology to create individualized learning plans for better outcomes for each student. This might truly be technology making sure "NO CHILD LEFT BEHIND?"
Recently I was part of a survey of the Fortune 100. Did you know they spend over $1 billion a year, just from 100 companies, on continuing education? I had a CEO of one of the largest companies in America tell me, "See that woman down the hall…I'm paying for her to get a degree in Greek Mythology…why can't you give me relevant degrees?" Thus, we see the explosion of skills-based learning as in the software web development realm.
Our family is investing in the "software boot camp" space now. We are finding it extremely beneficial.  It is my belief that there will rapidly be a Public-Private Partnership merger of this concept.
I can see a graduate from high school or an adult learner transferring into an institution in September. They may or may not live in the dorm. This would be a chance for them to totally reset their family's trajectory financially. Between September and May, they would take an immersive 22-week web development course which no doubt can be attributed to General Education courses. They would then leave the school in May, secure a $70,000 or $80,000 a year job by September, and then continue to receive their bachelor's degree either online, hybrid classroom/online, or classroom only at their own pace. The benefit would be the companies they go to work for will pay for their continuing education to receive their bachelor's and even gradu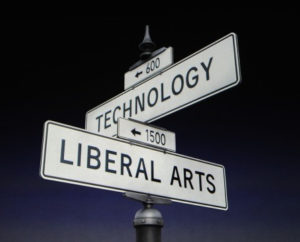 ate or doctoral degrees as they go forward. The companies will also retire the debt that they incurred in that first 12 months to get the skills training they need in order to get the high paying job.
I predict we will see this taking place in technology, healthcare, hospitality and manufacturing quickly. Our group, we believe, is at the forefront of this Public-Private Partnership initiative.
There are millions of jobs available, but the short-term, skills-based training is not available. Therein lies the opportunity for corporations who have hundreds of thousands of jobs available staring at $60,000, $70,000, $80,000, $90,000 a year to partner with non-profit education institutions who are nimble enough to create a 10-month immersive to help their students embark on a "curriculum-to-cash" experience, thereby setting the foundation for less debt and the ability to continue a liberal arts education. We believe what Steve Jobs said is true.
Thank you for reading this tome. I would love to have a discussion regarding any comments, thoughts or objections you have to any of the above.
Hopefully, critics on both sides of all these issues can put their guns away and focus on "what is best for the student and their family."
Simply, I believe we're going to see large publicly traded institutions, privately held for-profit education companies, major global technology companies, human resource directors at for-profit corporations public and private, and regionally accredited institutions all coming together in a new breed of Public-Private Partnerships.
If we can keep the focus on what's best for the student–keeping all other prejudices, jealousies, fears, greed, power motivations, etc. secondary–everybody will win.