It has been awhile since I've shared some thoughts. These were inspired by a sermon by my friend, Kris Vallotton, and some other great sermons I've listened to by fabulous preachers and leaders like Tim Keller and Steve Bucklund, and many more that I can't remember…credit given to all!
Over my years of being an entrepreneur beginning when I was 13 years old with my own paper route in Scottsdale, Arizona, I've learned that it is more difficult to figure out what to do when you have success than it is with failure. When you have failure you have no friends. When you have money you have all kinds of "friends."
So the question is:  "What do you have to do when you have so many people that like you or you have more money than you need…how you would handle this true test?"
As Kris stated, "The test of abundance is tougher than the test of lack." Trusting in the time of lack is difficult, but it is a true test of a person to trust during abundance.
I have made tens of millions of dollars and I have lost tens of millions of dollars (the painful part). The one big lesson I have learned is to do my best to act like Jesus acted when He walked on earth; to be humble, gentle and powerful. After 50-some years in business for myself, I've realized that success is clearly propelled by humility. Humility is not thinking less of yourself–it is thinking about yourself less.
It is so important to have business partners—and especially employees–who will speak truth in love with compassion to suggest corrections in what I say and do, and how it affects others' lives. I have been told I am extremely "intimidating" in person. I understand to some extent because I am big, loud, boisterous and I wave my gigantic arms around a lot when I talk. I have also been told that I have had a tendency to override or correct those in my presence without taking time to really understand that they are gently trying to communicate the best way they can on an issue that is important to them in our relationship. Learn from my mistakes.
As I've grown older, I realize that I have received advice from people regarding new strategies in a negative fashion. Years later, I found out that they were correct. Now I really pray in my heart and brain for guidance to impart wisdom to help transform another's difficulties by staying humble, low and asking in advance for forgiveness for presenting an idea that they may not like. I have gone back to people that have given me great advice that I did not listen to, to let them know they were truly correct.
It appears to me that there is a big debate in business now, as noted in a recent article in Atlantic magazine, that young MBA students are coming out of school confused about whether they should be tough-minded and feared like some successful CEOs, or whether they should be a humble servant/leader like other successful CEOs? As I survey the landscape of truly successful leaders, I am coming to my own personal spiritual opinion that God is now putting a big spotlight on the most humble people, and blessing them with success. If we are always low and humble, always willing to be corrected–especially by those who you know love you–we find ourselves getting closer to a door of revelation and discovery about an issue and those we are serving with in business or ministry today.
Remember, you do these principles for yourself–not because of others. Be sure you are honest about your weaknesses. Always admit your mistakes first, and don't make excuses or blame others. Be honest about your weaknesses.
As a true leader, have an attitude that no task is beneath you (take out the garbage occasionally for your own well-being). Make sure when you compliment those that work for you, that you do so without telling them how great you are (a problem I suffer from continuously).
Ronald Reagan said, "There is no limit to the amount of good you can do if you don't care who gets the credit." Give others credit even when you know it should be attributed to you. Don't worry about others acknowledging your success.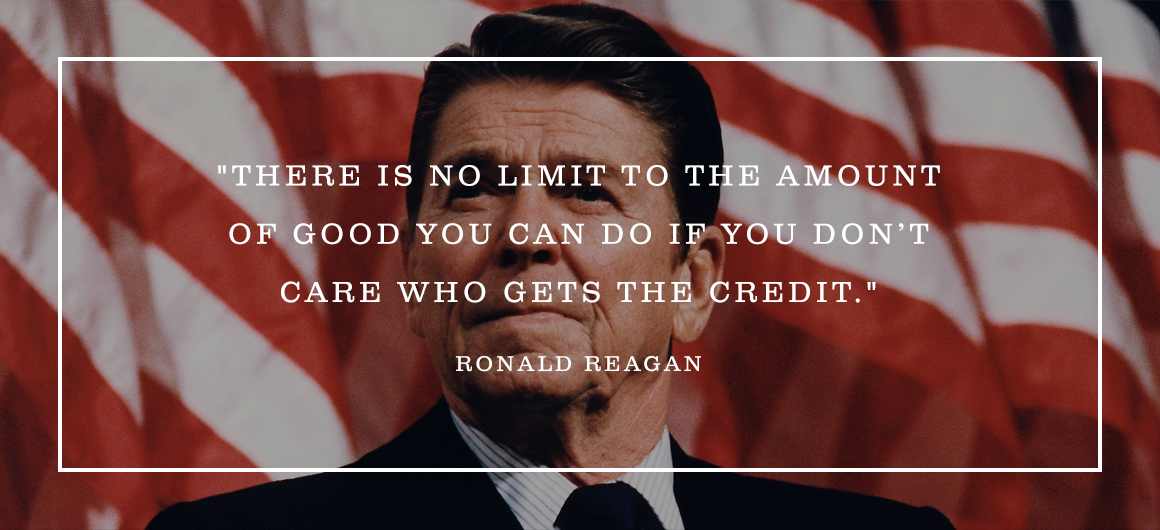 I love this one from Kris: "Be more concerned about what your conscience whispers to you instead of what people shout about you." He also states that, "Reputation is forged in the crucible of repeating character during your life." If you don't like your reputation, change your repetition. Begin with humbling the hell out of people. Some say that adversity is the mother of invention, but I am clearly seeing humility is the father of promotion.
The greatest attribute of a leader in business is the ability to impart hope. Don't worry about trying to do something great–do what you were doing with great faith. Focus on serving others to bring them freedom; you will experience more freedom yourself. When you are given an open door to be a positive influence, go for it! Don't be frustrated about what door is not open.
Paul the Apostle "counted it all joy" in the midst of a battle.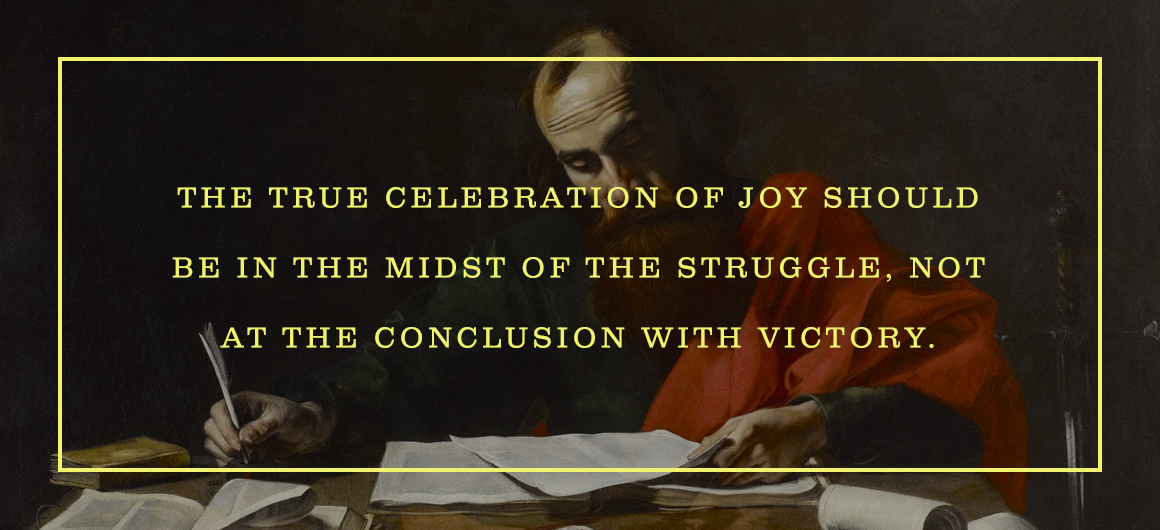 My terrific life partner-friend Lindsey has quoted to our children many times her high school social studies teacher who said to them, "You are in the most imminent danger of being wrong when you are the most positive of being right." How true. Many times in my life, I've charged forward into a situation 150% knowing that I am right. I ignored the gentle questions asked by people wiser than me in those particular circumstances. Because I am a believer that perseverance is 50% of success, I have somehow plowed through some very ugly situations to a successful outcome. But life would have been much easier for me if I had my wisdom antenna up high enough to be humbly receptive to what others were suggesting about particular situations.
This is particularly difficult when you're put in a position of being the "expert" with other experts in the room waiting for you to deliver the magic bullet solution. In my older years, I am learning the power in those situations of "asking questions, using kind words." By asking questions and truly listening for genuine understanding of a situation rather than plowing forward boldly based on experience, an opportunity to fully understand a situation in the moment occurs, and then I can draw upon my scar tissue of failures to help all involved find success.
Every day I believe we are coming into an age of "compounding evil." Recently, I had an opportunity to spend two and a half days with 18 college and university presidents. These were some of the smartest and spiritually tuned-in people I've ever met.
As we shared intimately the challenges they faced as leaders, I remembered some of the headlines about their institutions which I read about in the news. When I read the headlines and the news stories I ascertained what wisdom I could from a drive-by review.  What I failed to understand was the underlining domino effect of the principle of "compounding evil."
Each attack or negative event affecting these institutions had underlying tsunamis of compounding evil. Because of the confidential nature of the intimate gathering, I cannot share any of the details, but what I learned is that when I read a headline about a business or ministry, I will forever stop and say a prayer for the leadership involved to quickly triage the fact that they must be prepared for compounding evil as a result of the main event. I know this sounds simplistic but I was shocked at the underlying challenges the leaders faced solely as a result of one event that, in my mind after reading the news story, seemed manageable. Some of these events that seemed like short-term crises might very well affect these institutions' stability for years to come.
So always remember to be humble, gentle and yet powerful. Remember that you don't have all the answers based on your experience, but your experience can help inculcate a current situation with real wisdom once you know as much as possible about that situation.
Lastly, remember that terrible things happen to everybody, including Christians. Real joy can be based on the scripture, "All things work together…"  Remember that the Bible promises us that, "Our bad things turn to be good things…that our good things can never be taken away…and the best is yet to come!"