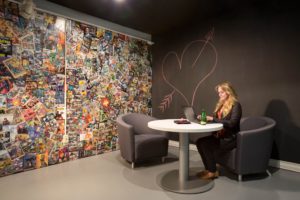 OK…get ready! Here is some super-valuable, career-enhancing secret sauce!
Every company WORTH working for today values investing in what financial analysts call "Human Capital." By the way, that is YOU!
SO…IF you want jump-start your earning power, consider enrolling in an Immersive Accelerated Program. Usually 20 weeks…five full days a week…there are some that are part-time but try for the intensive immersion.
And yes, companies WILL pay for you to reset your skills to become more valuable to your company.
MY FAVORITE:
Data Analytics. Why? Because EVERY company in every department needs this discipline…NOW. Especially as the Internet continues to disrupt every business. Here are some Course Overviews:
Data Analytics / Big Data – The Data Analytics/Big Data Certificate program is designed for professionals who see the business landscape shifting in favor of data-driven decisions. Students learn how to conduct analyses of structured and unstructured data, interpret the results to extract business insights, and then communicate these results to management and other non-technical audiences. Students learn these techniques within a business-value framework featuring authentic, professional roles and projects. The Data Analytics/Big Data Certificate program is unique in that it teaches the real-world skills needed to perform the role from day one. The program is technical, but also grounded in the needs of business. Students use sophisticated, powerful analytics tools while polishing necessary business skills like identifying the types of problems data analytics can solve and presenting effectively to stakeholders.
Software Development – You begin your Software Development education by learning Front-End Development. As a Front-End Developer, you will be working on the "client side" of websites, web applications and mobile applications, developing the code that users interact with. Your toolkit will include HTML, CSS, JavaScript and specialized libraries and code packages for developing interactive web and mobile applications. During the Front-End Development program you will take on different real-life roles in the Software Development field such as website and mobile developer. In these roles, you will progress through realistic multi-week projects derived from typical real-world industry challenges. After learning Front-End Development, you can elect to take your skills to the next level by becoming a Full-Stack Software Developer.
Mobile Application Development – Using a Story-Centered Curriculum approach, the program simulates on-the-job situations, offering you an opportunity to practice key skills in real-world professional contexts. Over the course of the program, you'll build a number of mobile applications, resulting in a strong portfolio of projects to present to future employers. Upon completion of the Certificate in Mobile Application Development, you will be able to get a job with a software development team working on both web-based and native Mobile applications. You will be certified as having worked on realistic projects resulting in a strong portfolio of projects to present to future employers.
eCommerce Technology – The Certificate in eCommerce Technology will give you a strong foundation in selecting, implementing and managing the various technologies required to effectively build and transact business online. Equally important, the program provides opportunities for practicing core business skills, including market analysis, business planning, business analytics and leadership. You'll leave the program with a professional portfolio and both the technical and business skills that are central to strategically supporting an eCommerce initiative in virtually any e-business, from product sales to online services. The eCommerce Technology Certificate Program will equip you with the necessary skills and knowledge to gain entry-level employment in any company with an online component to its business. You will also be prepared to start up your own Internet business.
This weekend, we were enjoying a friend's birthday party hosted by the wonderful Wozniak's…I sat next to an executive with a huge online business services company. He told me they pay $100k for entry level data scientists & up to $200k for experienced ones…and they can't find them!
CONCLUSION: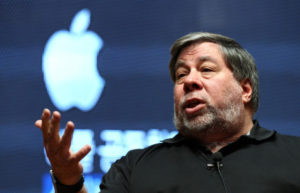 ** IF ** you work in a large company, try to make a lateral move from your current position to Data Analytics or one of the above programs. Ask the company to pay the paltry $8k for 20 weeks…go for it! You will be surprised at the positive response…or…
** IF ** you just want to find a better career, enroll and contact recruiters to let them know you will be ready to work in 22 weeks…work anywhere in the world (we know recruiters)…or…
** IF ** you are in HR or a CEO who knows you need better Data Analytics, consider recruiting from your current team. Pick a few folks to enroll together in the 20-week Intense Immersive. We can customize the Courses to become real-world relevant to your specific company; actual live projects your leadership wants done now–a double-whammy benefit.
So call me if you want to explore further! (760) 801-5021 || mkc@mclifford.com